Tour 6: Language support
Rosegarden is an international project with contributors all over the world, and one way that people can contribute is by providing and maintaining translations of the GUI into languages other than its original English.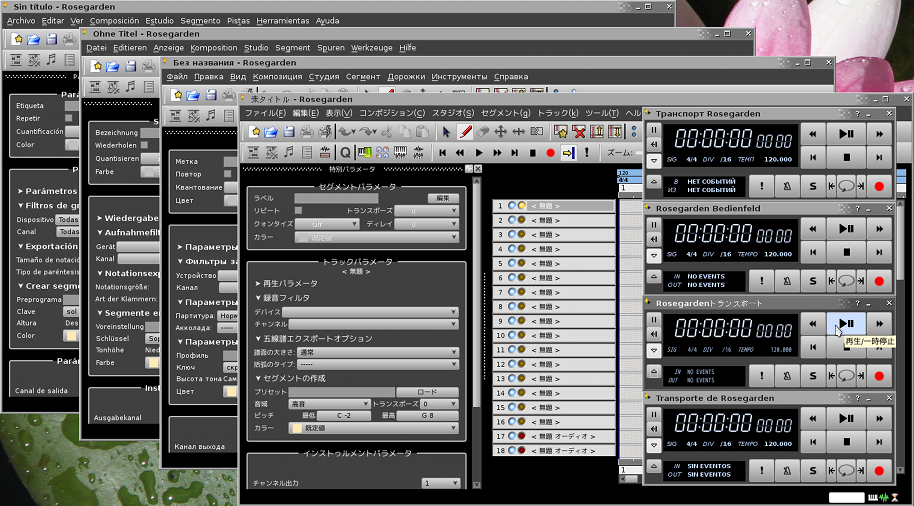 Rosegarden is available in a total of 21 languages, although only about 12 of them manage to stay reasonably current.
We have had many translators over the years. These folks are the brave souls who have remained over time, and keep coming back for more torture every time we release:
Alexandre Prokoudine – Russian
D. Michael McIntyre – Spanish
Thorsten Alteholz – German
Heikki Junes, Jani Frilander – Finnish
Stefan Asserhäll – Swedish
Yves Guillemot – French
Alessandro Musesti – Italian
Oota Toshiya – Japanese
Citra Paska – Indonesian
Pavel Fric – Czech

Is your language on that list? If not, it probably needs a new maintainer. Perhaps you or somebody you know might be able to maintain a translation.
Next: Integration